What's New: August 2022
The newest version of the Sporfie App on iOS (1.27.7) has something for everyone: event creators, live viewers, scorekeepers, highlight clippers, and more. Plus, we have an exciting new integration for our baseball users!
Note: These features will be available on Android devices in the coming weeks.
Delayed Upload Mode
Good news for users with spotty connections! We have added a Delayed Upload option for when you are trying to stream somewhere where you have less-than-optimal service. 
When adding a camera, switch from streaming to delayed upload to activate. Your video will record normally and automatically upload when your connection returns.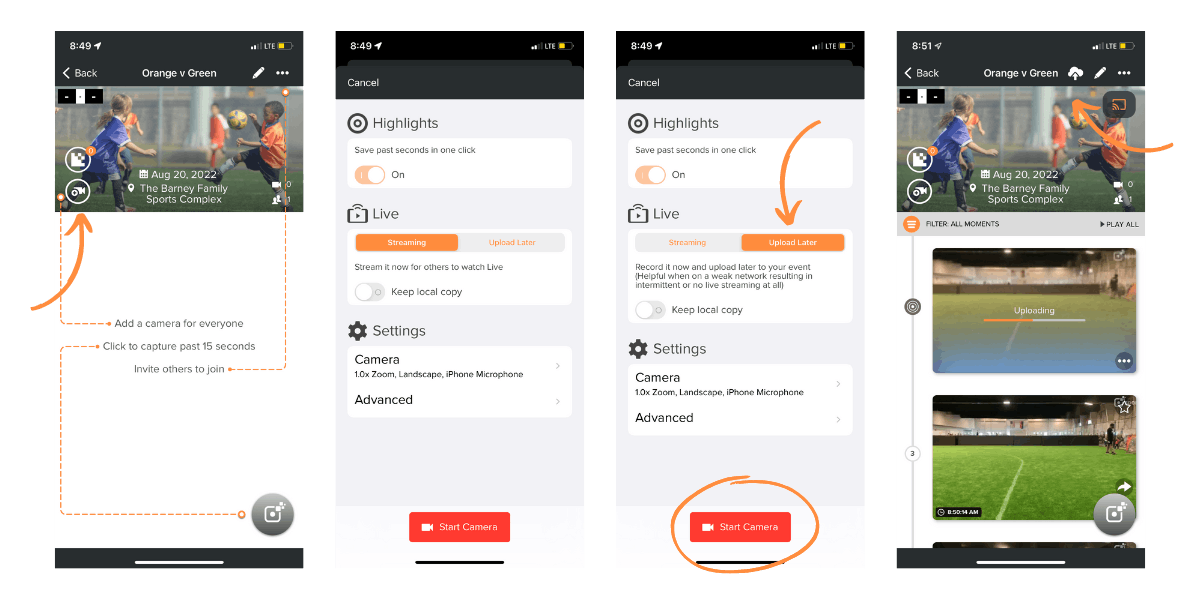 In-App Highlight Clipping on Live and Replay
Highlight clipping is now available while watching live streams and replays directly in the mobile app
Customize Your Highlight Length During Creation
It's hard to always get the timing right when you're capturing moments which is why we've added the option to adjust the start and end of your clip while you're taking it. 
To save a regular highlight based on the clip length settings in your event, tap the orange Sporfie icon as usual. If you want to adjust your clip before saving, hold the button and drag to the left or right to open the editing screen. Once you're done adjusting your clip, tap the orange button again to save.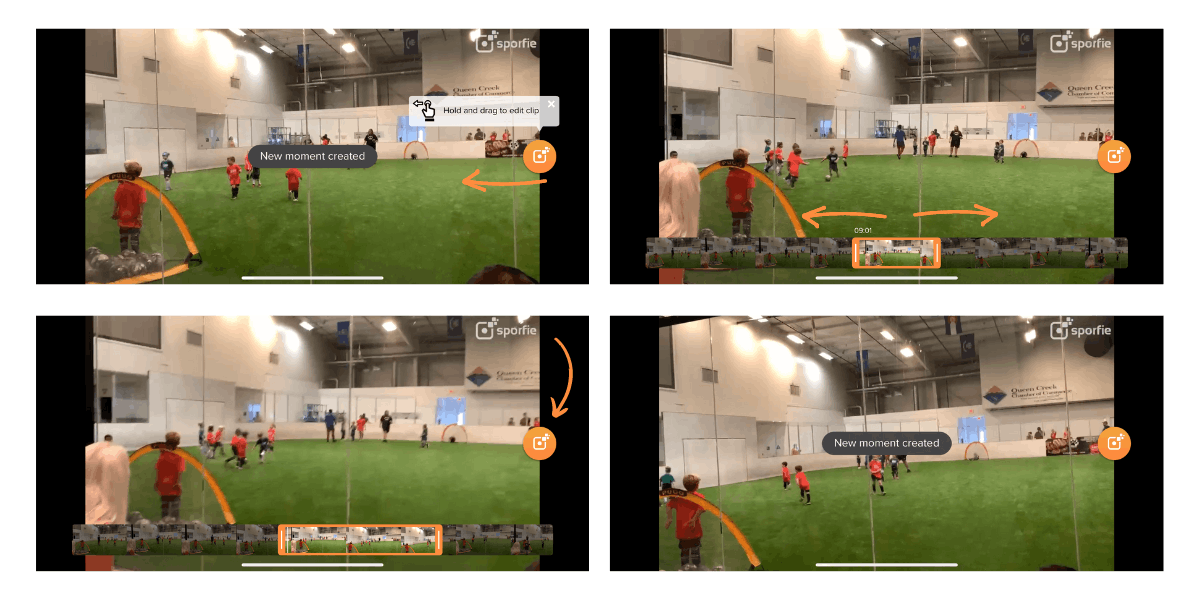 Pocket Radar Connect Integration
Exciting news for Baseball users: Sporfie has partnered with Pocket Radar as part of the new Pocket Radar Connect product! 
Now you can add your speeds directly onto your live stream! To connect your account to Sporfie, open your Pocket Radar Sports app and authorize Sporfie in the Pocket Radar Connect settings. Important: Please make sure you are using the same email address for both apps.
Note: The Pocket Radar integration is not yet available for Android users.
Scoreboard Updates
New sport-specific scoreboards have been added for basketball, baseball and tennis! Plus, you can now hide the scoreboard on live/replay when no one is taking score or your event doesn't need one.
Support for Vertical Filming
If you're a social media fan, this next update is for you: Filming vertically is now supported in the Sporfie app! When setting up your camera, click on "Camera" under the "Settings" section and choose "Portrait" under "Orientation".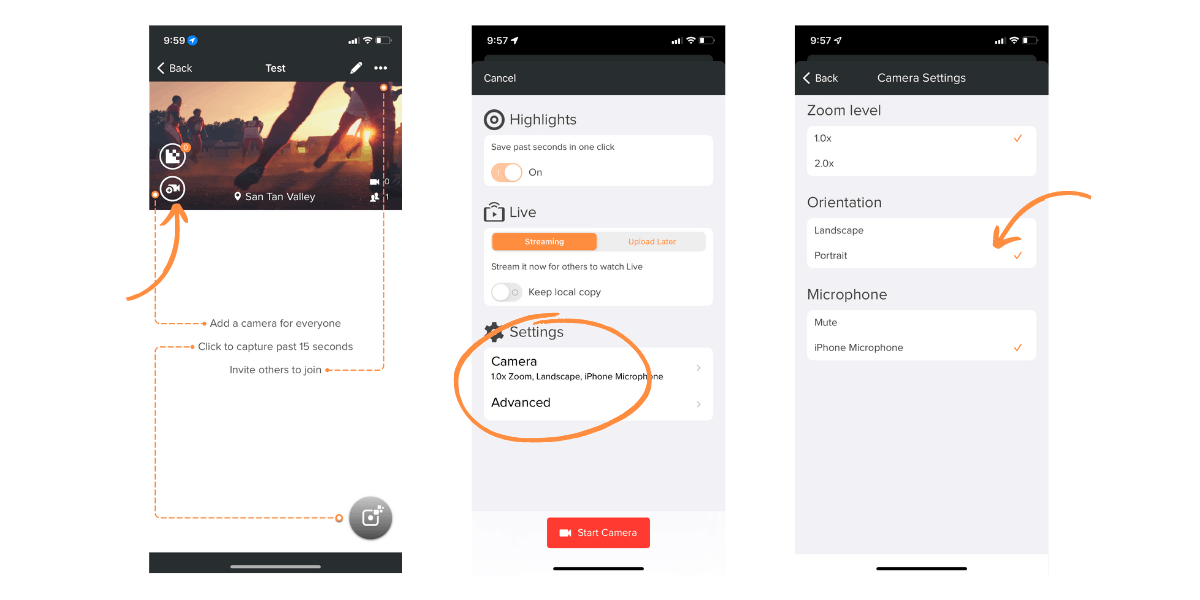 Is there something you want in the mobile app that we don't offer? Send us a message and tell us more.